About Some Common Plants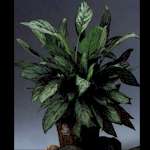 Aglaonema requires semi shade or bright light-no direct sunshine.Water thouroughly during growing season.Mist leaves regularily.
PROBLEMS:leaves shrivelled and brown tips;air to dry.Leaves curled and brown edges;cool air or cold draughts.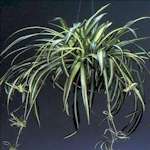 Chlorophytum requires a well lit spot away from direct sunshine.Water soil when it starts to get dry.Mist leaves occasionally in summer.Feed regularily during growing season.
PROBLEMS:leaves with brown tips;underfeeding,bruising,or hot air.Leaves pale and limp in winter with some yellowing and leaf fall;too much heat and/or to little light.
Just cut off damaged leaves for both problems and correct the fault.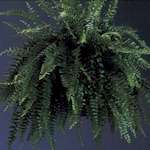 Boston fern requires a bright but sunless spot.Keep the compost moist at all times but don't sog the soil.Mist leaves frequently,ferns need good air humidity.
PROBLEMS:Yellowing fronds with brown tips and no new growth;air is too dry.Pale fronds with scorch marks on surface;too much sun.Pale fronds with waek growth;not enough fertilizer.Fronds dying back;either dry air or dry compost.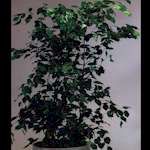 Ficus Benjamina requires a bright spot,no direct sun light.Let the soil dry out a bit between waterings,use tepid water.Mist leaves occasionally in summer.
PROBLEMS:Sudden loss of leaves;possibilities include too little light or shock from moving the plant from one enviroment to another.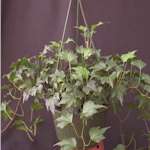 The English Ivy likes a bright spot in winter,remember to keep away from direct sun in summer.Keep the soil moist during summer,don't waterlog.Slow down watering in winter but don't let the soil dry out.Mist leaves frequently in summer and in heated rooms during winter.Wash the leaves every now and then.
PROBLEMS:Leaves all green;there is too little light.Variegated varieties need some light.Another reason could be that the plant needs repotting.Smaller leaves with bare spindly growth;again,there is too little light.Cut back stems.Leaf tips are brown and dry and there is stunted growth;the reson is that the air is too dry.Remove bad growth and mist leaves more often.